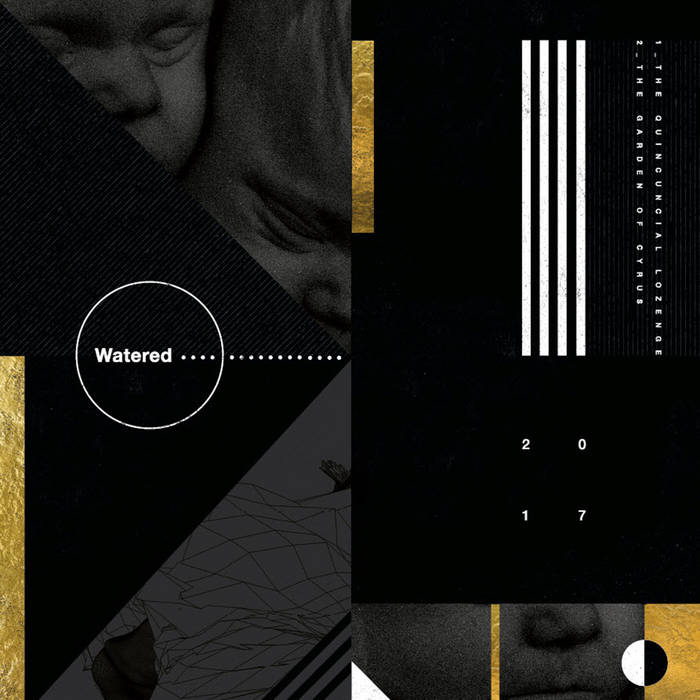 Country: Germany
Genre: DoomGaze, Post Metal
Label: Wolves & Vibrancy Records / Time As A Color
Tracks: 5
This year has been and will continue to be a fucking great year for the Doom end of the heavy music spectrum.
With releases from Bongripper and Conan, as well as the relatively new releases of Spotlights and Pallbearer, I think it is safe to say there is no shortage of slow ominous riffs, fuzz and feedback to satiate the most chronic Doom and Post-Metal leaning hunger pangs.
With this review I am going to focus on the Watered side of the split which, at just under 23 minutes, sees the band exploring a wide range of sounds and styles.
It is very much in their writing style to explore, for example, a heavy sludge riff, then seamlessly transition into a more minimal and melodic area, only to build up to another crushing atmosphere of huge guitars and drums.
The songwriting is gripping in the sense that there is no identifiable predictors of where they might go next at any particular moment. Watered has a special way of being completely non-linear and keeping your attention while simultaneously leaving you guessing about what it is to come next.
Fifty three seconds into the second track " Garden Of Cyprus" is a great example of what I am attempting to show you with words.
These transitions and moments are undoubtedly executed with great skill reflective of the extremely strong musicianship. As the listener is pulled further into the atmosphere of these songs, you can't help but start to listen for the coloring and layering of the fucking fantastic bass playing, the many moods of the drummer and his great compositional dynamics.
Not to say that the guitars themselves are not equally as impressive, as they masterfully drive the songs forward while exploring a wide range of playing styles and tones that sound full and organic.
From beautiful and glass-like cleans a la Explosions In The Sky, to blown out fuzz, where you can feel the soap bar pickups reacting to the mechanical pressure of the guitar strings parading through your ears.
Like on previous releases, Watered also has incredible production qualities that strengthen their performance. The incredible dynamic nature of this genre is wielded greatly by Watered, and is furthered by production that is very organic with plenty of headroom to hear the layers with great depth and also retaining the stomping low end heaviness that really makes this band worth repeated listens.

FFO: Pallbearer, Cult Of Luna, Explosions In The Sky, This Will Destroy You, God Is An Astronaut