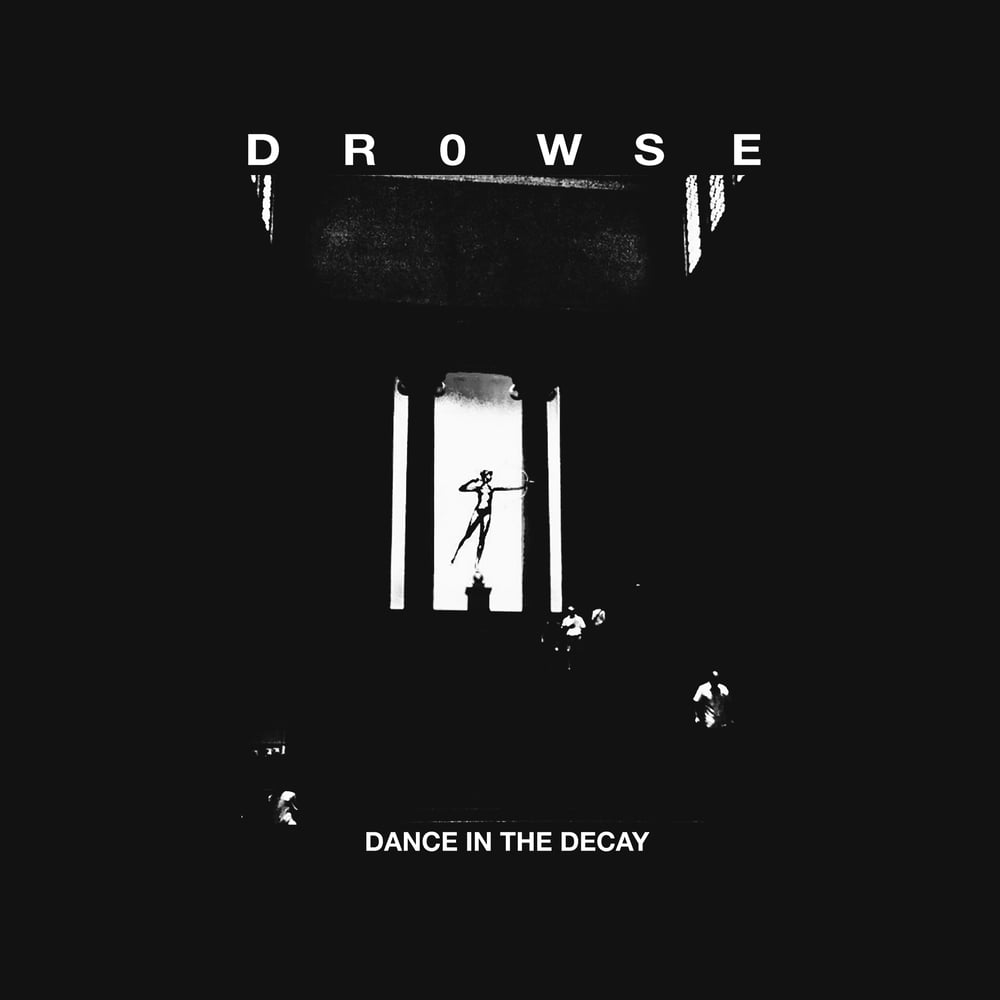 From: Philadelphia, Pennsylvania
Genre: Dark Hardcore, Punk, Noise
Released: October 30th, 2020
Length: 18m 21s
Tracks: 12
Jesus Christ I don't think I even know how to write a record review anymore but I will try since this comes out today from friends of the blog, Sore Ear Collective. I'm talking of course about the debut
Drowse
LP,
Dance In The Decay
. Drowse is a 4-piece band from Philadelphia who have been putting out music ever since their demo cassette in 2014, and you can find a few more tapes and 7-Inches of theirs out there if you're lucky. But if you want this new LP, you had better act quick because it's limited to just
100 copies
. Musically, Drowse will give you a moody punch right in the mouth, but they bring the hooks as well as the fury, and you'll keep coming back for more.
Dance In The Decay
never lets up. The production is loud as fuck and they've nailed the minute-and-a-half punk song thing all while bringing a frantic darkness that is missing from all other minute-and-a-half punk songs. I ripped through this record and immediately started it again, and again. If you like bands like Obliterations, Centuries, Bl'ast!, Total Abuse, Funeral Chic or Moral Void, I think you will dig Drowse. Purchase above & click below to listen in full on Spotify, enjoy!